Septic Check offers complete septic system inspection services for MInnesota Compliance Inspection requirement regarding all real estate transactions and development projects. Septic Check is one of the most experienced septic system inspectors in Elk River, Minnesota (MN): Big Lake MN, Milaca MN, Sauk Rapids MN, Brainerd MN, Baxter MN, Breezy Point MN, Crosby, Pequot Lakes, Crosslake MN, Nisswa, Princeton MN, Aitkin MN, Mora MN, Cambridge MN, Isanti MN, Braham MN, Zimmerman MN, Foley MN, Little Falls MN, Andover MN, Anoka MN, Bethel, Bock MN, Champlin MN, Garrison, Isle MN, Maple Lake, North Branch MN, Oak Park MN, Osseo, Rice MN, Saint Cloud, Santiago MN, St Michael MN, Sartell, Wahkon MN, Wyoming MN, Stacy MN, Albany MN, Buckman, Brook Park, Cedar, Chisago, Circle Pines MN, Dalbo, Dayton MN, Finlayson, Hanover MN, Hinckley, Kimball, Loretto, Monticello MN, Montrose MN, Ogilvie, Onamia MN, Pease MN, Rock Creek MN, Royalton, Rush City MN, Upsale, Watkins and many other communties in Central Minnesota.

Septic Check operates with a business acumen which allows them to treat every customer as if they are the only customer by utilizing state-of-the-art diagnostic equipment and the most modern techniques to quickly, affordably and accurately inspect the residential or commercial septic system or large capacity wastewater treatment plant. Call Septic Check for all your septic tank pumping, cleaning, maintenance and septic system inspection needs. Septic Check also offers the most affordable septic system installation, septic tank/system repair and pressure sewer pump lift station repair services across our footprint in the North Star State. Call Septic Check today for a free consultation regarding your septic system inspection today! Septic System Inspections in Minnesota ✔

Septic Check provides the fastest, most accurate septic system inspection services in Minnesota at the lowest possible price for each and every customer. Septic system compliance inspections are required for real estate transactions and building permits.

For over a decade, Septic Check has been an industry leader as one of the most prolific septic inspectors in the state of Minnesota with a large team of licensed inspectors on staff with the ability to provide same day reporting to local goverment agencies.

Minnesota's Most Trusted Septic Inspectors

Septic Check will locate all components of the septic system, ensure the system is working properly and provide a scale diagram of the septic system to the property owner and local government on behalf of the home/business owner. In short, Septic Check takes all the hassle out of compliance inspections.

Septic Check's Team pride themselves on providing the cheapest, most affordable septic system inspections utilizing state-of-the-art equipment coupled with first-in-class customer service to each and every customer in the North Star State.

Septic Check

Residential & Commercial Septic System Compliance Inspections in Minnesota

1 (800) 856-5992


Affordable Septic System Inspection & Pumping in Minnesota

Most Experienced Septic System Compliance Inspections in the State of Minnesota

Call Now!

1 (800) 856-5992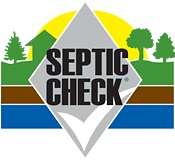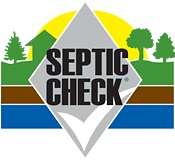 Request Septic Inspection ✔

Name:

Address:

Phone:

Email:

Comments: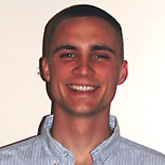 Brian Koski

Board President of MOWA Minnesota Onsite Wastewater Association

Owner: Septic Check

A List of Our Credentials For You! ✔

Class B Wastewater Operator's License

Class D Water Operator's License

Associates Degree Water Quality Science

Minnesota ISTS Advanced Designer License #L2624

Minnesota ISTS Installer License #L2624

Minnesota ISTS Advanced Inspector License #L2624

Minnesota ISTS Maintainer License #L2624

Minnesota ISTS Service Provider License #L2624

Minnesota Registered Petrofund Contractor

Minnesota Pipe Layer Certificate

Minnesota Restricted Master Plumber # 076687-MR

Ontario Onsite System Installer BCIN: 38279

Wisconsin Restricted Plumber License # 1134011

Minnesota Pollution Control Agency Need 2 Know Training Document Committee

Consortium of Institutes for Decentralized Wastewater Treatment (Operation & Maintenance and Installation)

Erosion & Stormwater Management – Installer & Site Management

Educator – Speaking/Extension

MOSTCA Board  *  MPOWR Board  *  MOWA Board President

Fastest, Most Affordable Septic System Inspections by Minnesota Licensed Inspectors

Call Septic Check Now for the Accurate Diagnostics & Septic Repair  1 (800) 856-5992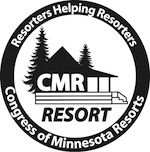 Minnesota's #1 Septic System Inspection Service